HOME
Whether you need a band for your wedding reception or solo pianist for your corporate event, let me provide the music for your special occasion. I am a piano player born and raised in the great city of Austin,Texas  who  plays regularly at Donn's Depot(W5th) and Chisos Grill(Hill Country Galleria) . Stop in and say hi!
Thanks for supporting live music in Austin!!
I can be reached at 512-785-9392 or send me an email to frank@frankcavitt.com
"IS THE HONKY TONK DOCTOR IN?" …. MY DEBUT CD IS NOW AVAILABLE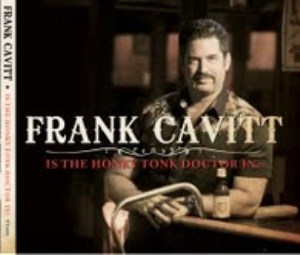 Check out the title track on YouTube here…
VIEW MY NEWSLETTER… "The Honkytonk Piano and Real Estate News"
Please consider signing up…Thanks so much!
Performing "Flip Flop and Fly" at the Cotton Club in Granger
Performing "Empty Glass" at the Cotton Club in Granger
Performing "Route 66" at Gruene Hall
Blog Posts
5/11/2015
Here's to Honkytonk!
I hope everyone is enjoying 2015 thus far. It's been a year of several moves for me. Tess and I have moved twice and we also moved our office in January. I continue to enjoy my weekly gigs and the support of family, friends, and fans. We are cranking out some pretty serious Honkytonk every week down at Donn's Depot. It is an absolute blast playing with Erik, Rick, and Charlie every week. I never get tired of it. I've got about nine years of Wednesdays at Donns under my belt now.  This month I'm playing a show on May 23rd at Donn's with two of my honkytonk heroes, Redd Volkaert and Billy F. Dee… Should be a great show and we'll do our best to play all your favorites. I hope to spend some more time finishing up some songs I have been working on for way to long. I am itching to get back in the studio with Chris Gage.  As always, I really appreciate everyone's continued support. Y'all keep it real and keep it Honkytonk!!
~Frank
5/6/2014
What's Going On
Once again, I haven't been doing real well on keeping anything but my gig dates current. I hope everyone is enjoying 2014 that is now approaching mid-year already.  I am staying very busy in my real estate endeavors and continuing the difficult process of writing for my next cd effort. I did finish another song a couple weeks ago called "What Was I Drinkin' About". I hope y'all will come out and hear it at one of my many gigs. I am excited to say that I am getting to play a Gruene Hall gig this month with Erik, Rick, and Charlie. We have done it a couple of times before and it is one of my all time favorite venues. We will be playing on Saturday, May 31st, from 1pm-5pm then on to the Cotton Club that night from 9pm-1am. As always, I really appreciate the weekly support I get at Donn's and Chisos Grill. I would love to see you sometime soon! Take care!
~Frank
11/22/2013
Hey Y'all
It was brought to my attention last night by my good friend and mentor, Donn Adelman, that I needed to keep my blog a little more current. That turns out to be quite the understatement.  I did finish the cd, "Is The Honky Tonk Doctor In" and I want to thank everyone who played a role and all those that have purchased it and continue to show up to support me every week.  It was quite the learning experience but was one of the best experiences I've ever had. I'm still trying to get the word out so I would appreciate any help you guys can give me. We are all so overwhelmed with technology and media these days that I have to try really hard to remember to support all my fellow musicians. Money would be a nice result but most of us keep on doing it because we couldn't live without it!  I have been writing for the next album and have finished a few new tunes. I just posted a new one to face book called, "You Didn't Ask Me". It was inspired by my beautiful daughter, Chelsea. It's a hard subject to deal with, but writing a song about it really helped me. I am always so happy to see everyone out at the gigs and I hope you all have a Happy Thanksgiving!!
–Frank
2/28/2013
What's Happening…
They say you need to add fresh content to your website every month. Lately all I seem to be able to get done is to keep the schedule updated. I hope everyone is enjoying 2013 thus far.  I have been working on my debut cd in Moon House Studio with the "Maestro", Chris Gage. There is absolutely nothing that Chris can't do when it comes to music.  It has been a real learning experience and is going well.  We should be winding up in March and ready to hit the printing press.  My days are very busy performing realtor duties as the Austin real estate market has gotten very busy.  We are actually seeing multiple offer scenarios on about every deal we do  and Austin tops most lists as the most desireable place to live in the entire country. Maybe that bodes well for bigger crowds at the gigs and more cd sales.  I am playing regularly at Donn's and Chisos Grill. Chisos Grill, in the Hill Country Galleria, has the best ribeye in town in my humble "steak expert" kind of opinion. Come see me on a Tuesday night. I play from 5:30 to 8:30 or so. I am continuing to look for new gigs so pleased stay tuned to my gig schedule page for all the latest.  I am hoping for a cd release party some time in April to be announced soon.  As always, thanks to all my loyal supporters for coming to see me. Y'all take care!
—Frank